Decorating Easter Eggs
It's that time of year! The Easter Bunny is about to make his rounds. Have you decorated your Easter eggs yet? Get the whole family involved with these easy steps to Easter Egg decorating.
Follow along for three fun Easter egg decorating ideas you can do at home.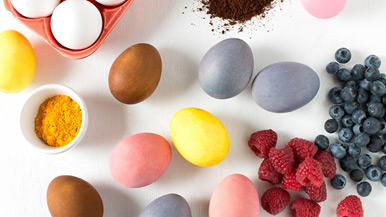 How to naturally colour Easter eggs:
Here
With household items found in your fridge and pantry, you can create naturally coloured hard-cooked eggs for your family.
Using store bought colouring kits and dyes, create beautifully coloured Easter eggs following these easy to follow steps.
How to brightly dye Easter eggs:
Here
How to create ombre coloured Easter eggs:
Here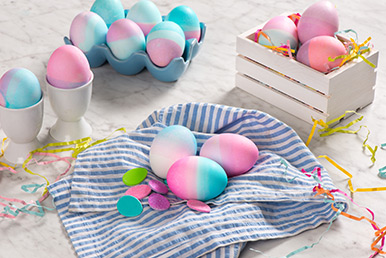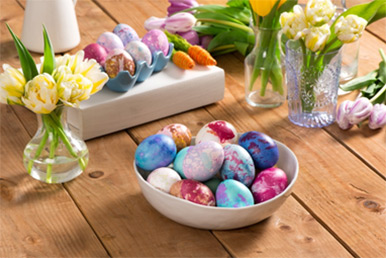 Customize Easter eggs with some creative ideas, using glitter, crayons or acrylic paint:
Here